MARINE ELITE MEET
Customized panels with our IP technology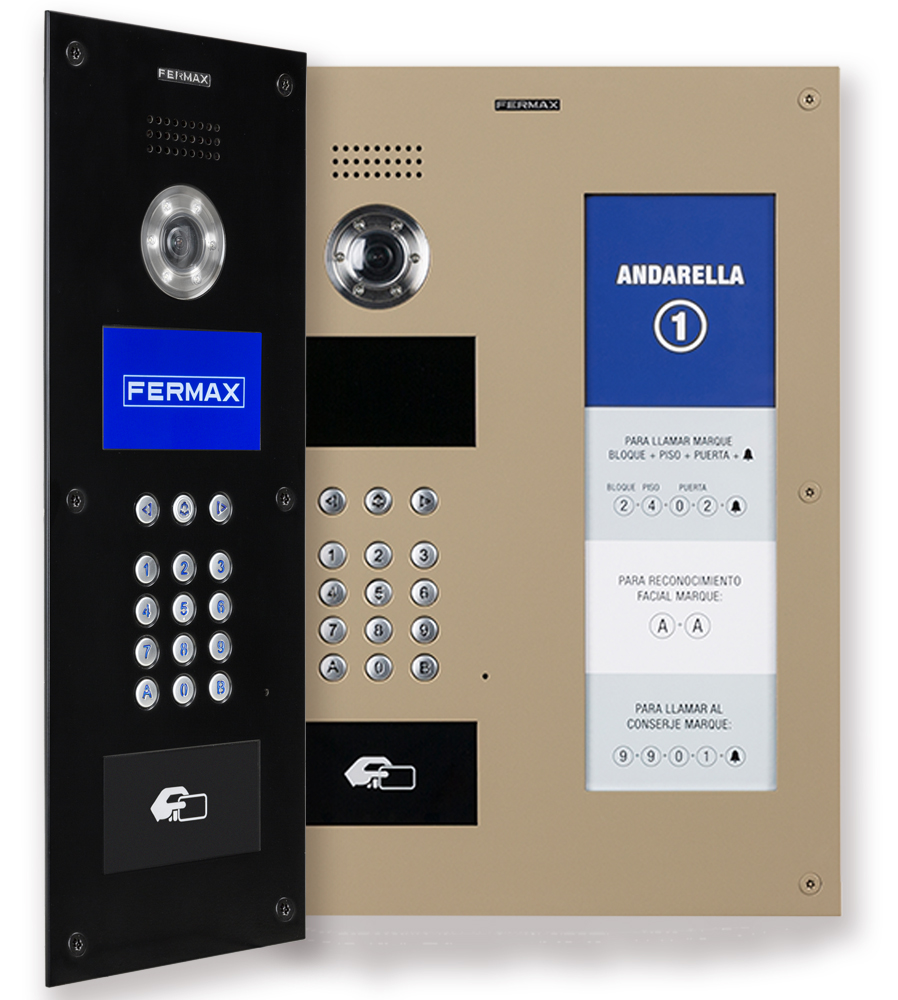 ANY PROJECT, ANY COLOUR
We have a laser-cut machining line for stainless steel panels. This process allow us to offer complete flexibility when it comes to making the MARINE panel required with optimal delivery time for the customised panel.
The MARINE ELITE IP MEET panels are available in several colours (indicate the desired RAL when ordering your panel).
The following variations may be ordered:
Panel with special dimensions.
Integration of access control modules.
Only in digital version.
1.3 MPX HD CAMERA
The camera provides a high definition image reverting in an excellent video quality. The camera is equipped with LED lighting for low-light conditions. Additional video output RTSP IP.
ADAPTED TO ALL
It includes a wide-angle camera with horizontal vision angle 128° and vertical 70°. This facilitates the installation and use of the panel in the event of visitors in wheelchairs.
It is engraved with Braille which allows you to identify the call key via engraving on the panel surface.
FACE RECOGNITION
Cutting-edge technology used in face recognition.
Thanks to the proximity reader with MIFARE technology you can open the door dialling a code on the panel keypad or by sending the code to an external access controller that validates the access.
DISPLAY MODULE
Welcome logo or on-screen information useful for visitors.
Thanks to the electronic directory you can search for any name or apartment that you wish to call.