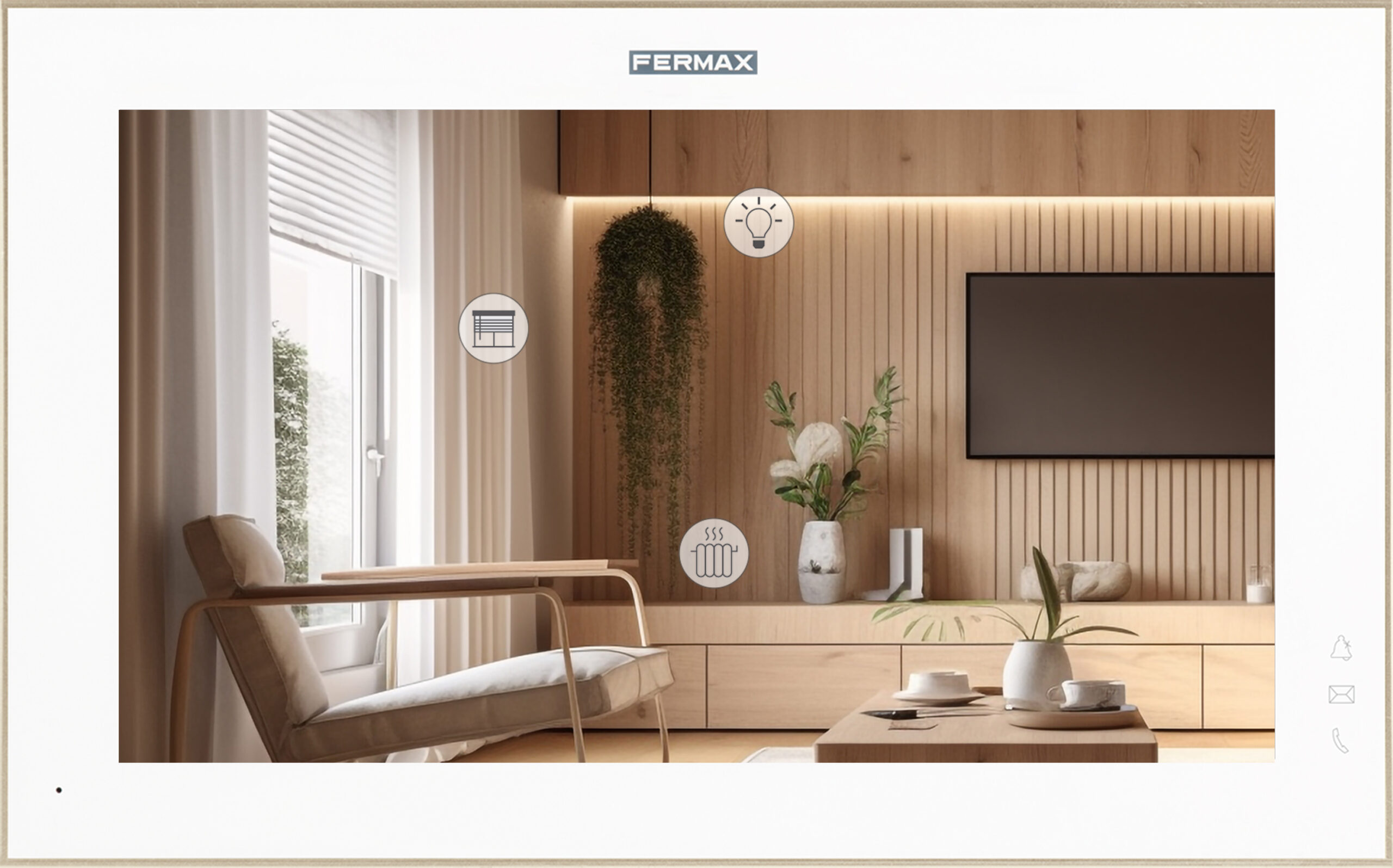 WIT Monitor
The ultimate integration experience
The WIT IP monitor has become the best aesthetic and technological option in many residential projects, as it integrates with other existing systems in the home and reduces installation costs, as the user can manage video door entry calls and other functions from its main interface.
Home automation integration
With the WIT IP monitor, compatibility with other technologies is simple and unlimited through the uploading of APPs* for the management of home automation systems, climate control, etc. You can consult the compatible brands with MEET in our INTEGRATION section.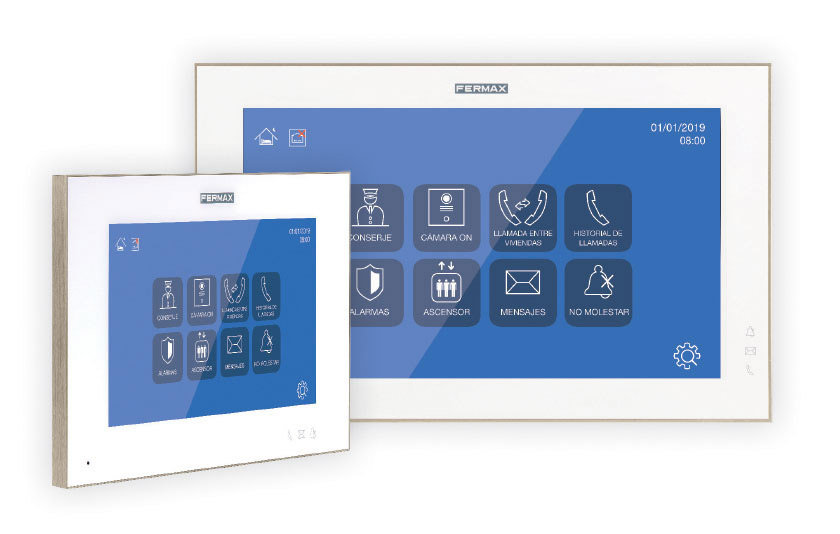 In addition, it allows the home automation management screen to be always displayed. If a call is received from the video door entry system, a preview of the caller's video is automatically displayed. As soon as the call ends, the monitor returns to the main screen.
* APPs have to be FERMAX certified and configured by authorised installers.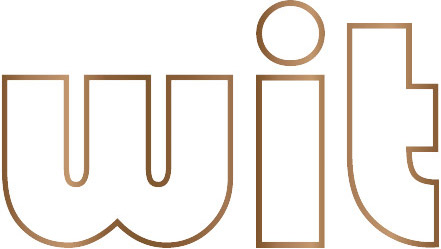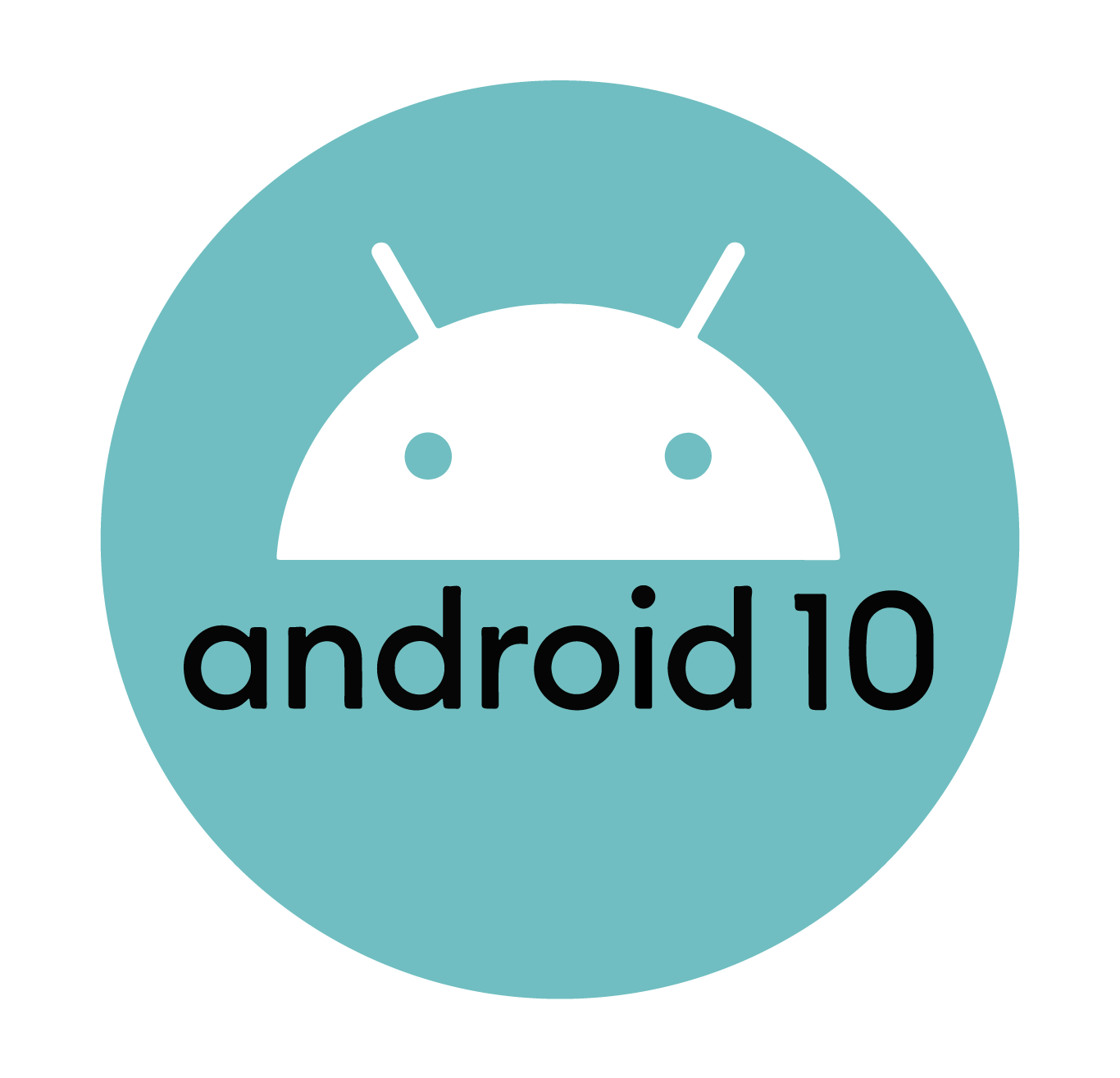 The WIT IP monitor is available with a 7″ or 10″ touch screen and in black or white colour. Both models support PoE power, so no additional power supply is required when using a PoE switch. In addition, the two RJ-45 connectors included with the 10″ monitor are perfect for separating the building's shared IP network from the private network in the apartment where the home automation system is located.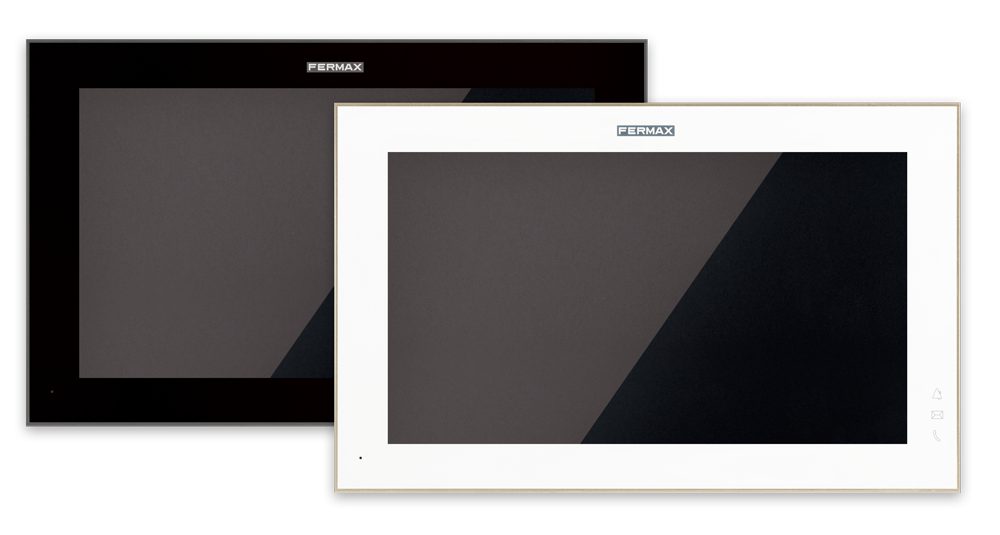 SAFETY AND PROTECTION AT HOME
The MEET ME application allows users to answer the video door entry calls from their mobile phone even when they are not at home, a free service included as standard with the WIT monitor. Up to 8 users per home can answer the intercom calls, connect to the outdoor panel camera and open the door from anywhere in the world.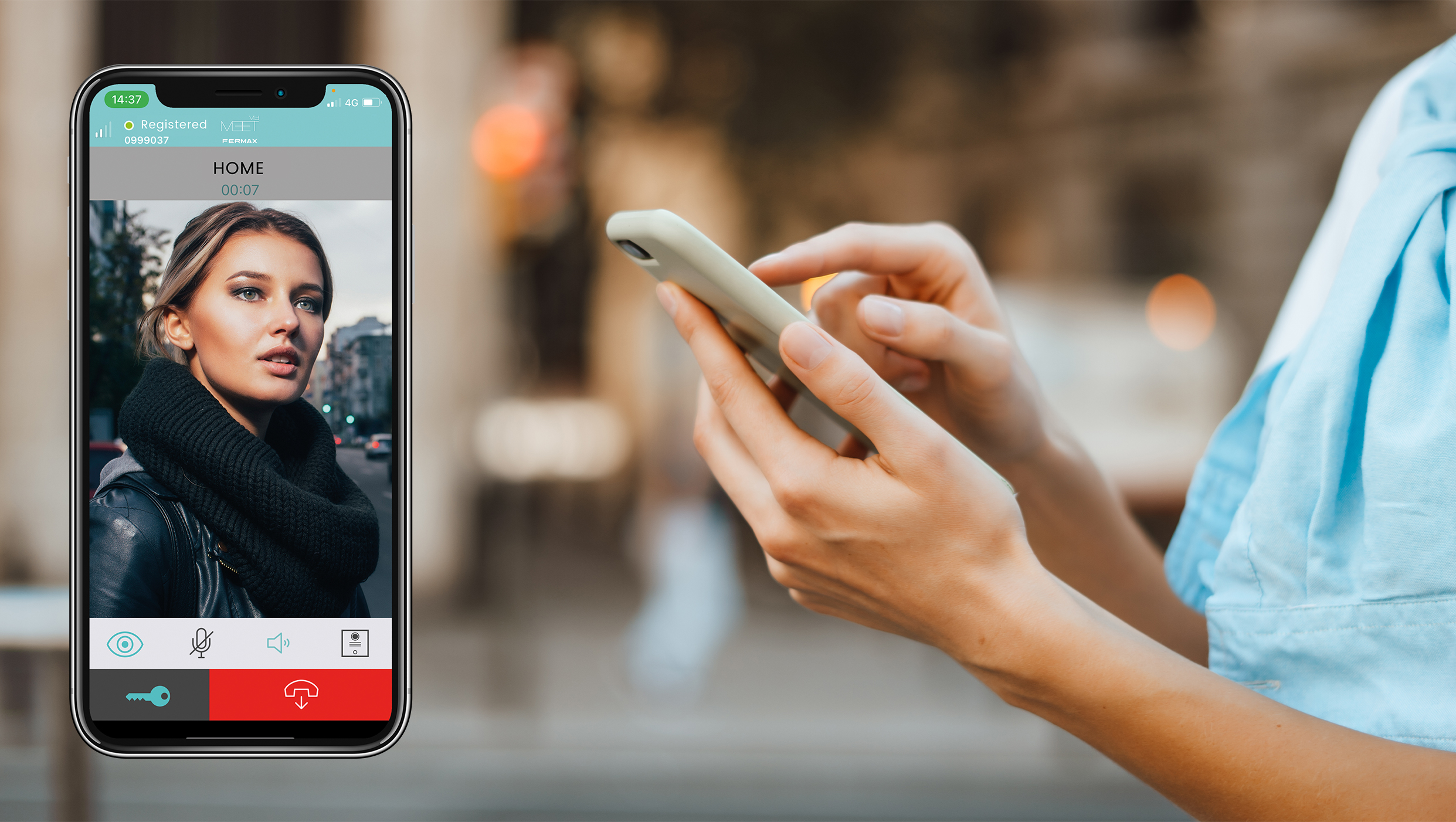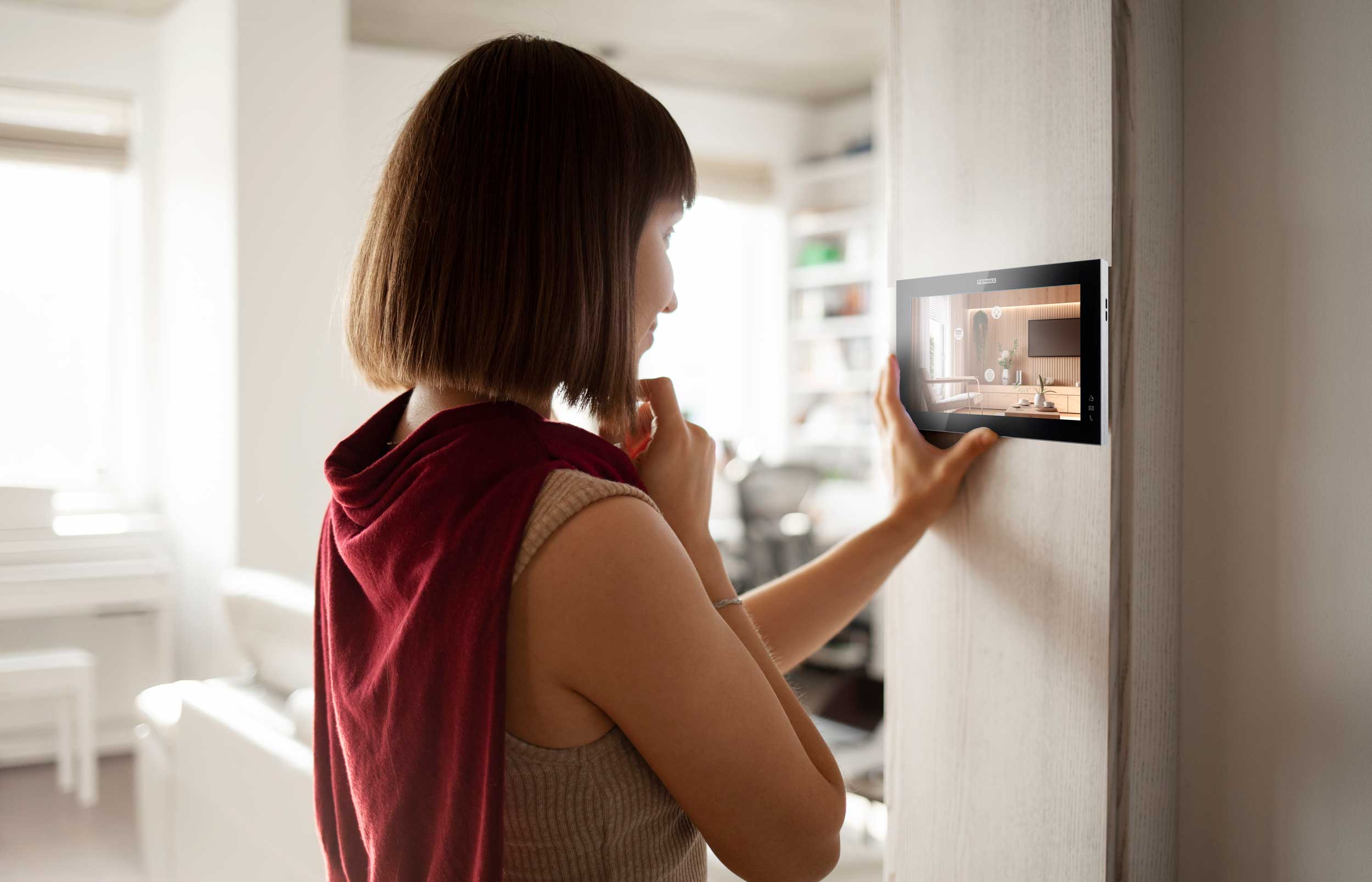 In addition, the user can make calls from the monitor between different rooms, view a history of received calls, view IP CCTV cameras and open secondary doors.