MILO Panel
Call. Talk. Enter. In the most intuitive way.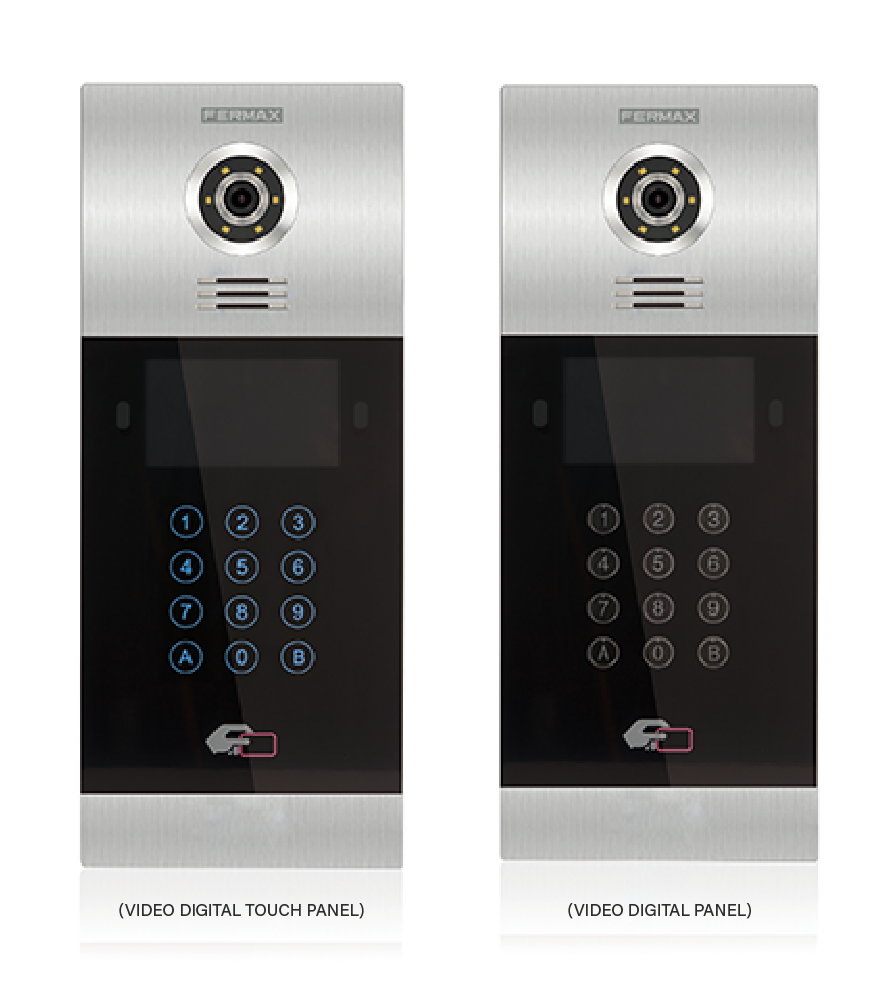 The perfect combination of metal and toughened glass is the representative of fashion and quality. The appearance of the right angle outline and flat-surface terminal for allowing the user to enjoy.
Through simple and easy icons, it is easy to understand the status of the communication.
MILO offers two different multitenant panels, either with stylish capacitive touch keypad or with resistant mechanical keypad, both providing proximity reader.
These panels can be combined on the installation with single push button panels to call the apartment or to perform a direct call to guard unit as an emergency point.
The IP proximity reader can be included as well on the single push button panel or simply using an IP Proximity Reader panel.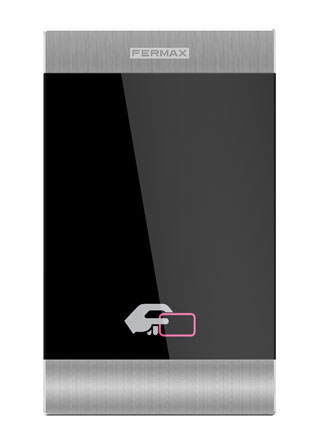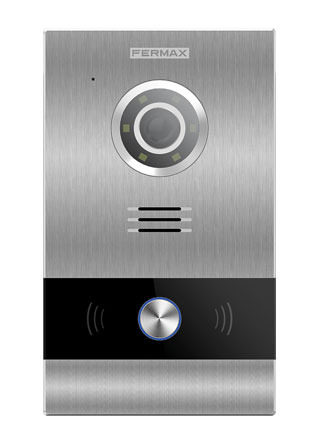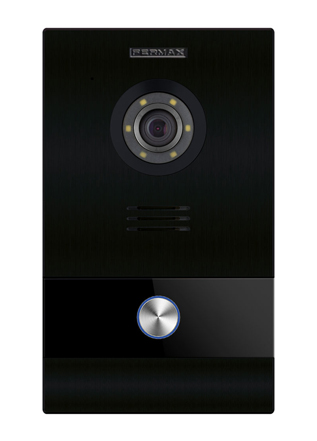 HD COLOUR CAMERA
The camera provides a high definition picture reverting in an excellent video quality. The camera is equipped with LED lighting for low-light conditions.
LCD DISPLAY. DIGITAL VERSION
High contrast 4,3" TFT display module.
Prompt operation steps, showing the results of operations.
The display shows the communication status: calling, busy, etc.
DIGITAL KEYPAD OF HIGH PROTECTION LEVEL
Backlighting allowing to see the numbers in poor light conditions.
Its rugged design and sealing ensure reliability and service life in any environment.
ACCESS CONTROL
Proximity MIFARE access control reader included. So, access can be granted to users
reinforcing the security of the building.
It also allows to connect a third party reader directly to the panel.