In large buildings, different security systems, such as access control, CCTV cameras, etc., play an important role. Therefore, the convergence of these systems with the MEET IP video door entry system facilitates cost savings and greater ease of use.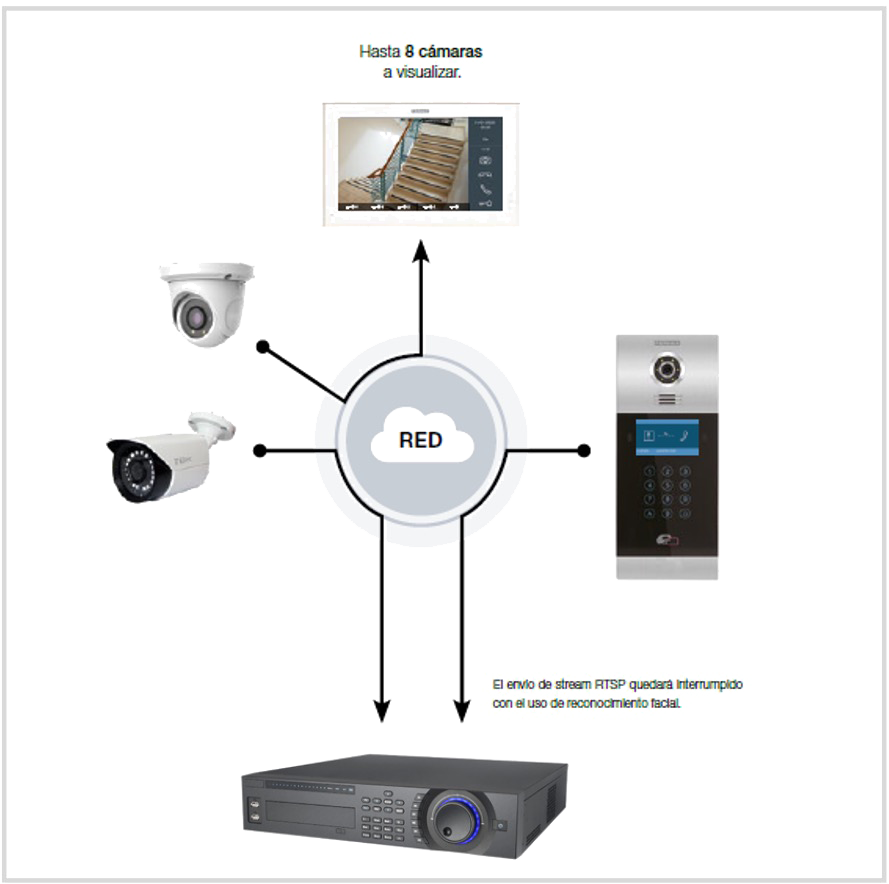 VIDEO SURVEILLANCE
Integration with CCTV 
MEET outdoor panels can stream the video from the camera to an IP recorder or to a VMS security software via an auxiliary H.264 stream thanks to the RTSP protocol, one of the most widespread protocols. This is possible even when the board is idle.
It is also possible to display the image of up to 8 CCTV cameras on a MEET monitor even when no call is received. During the call it is possible to switch to the image of up to 4 CCTV cameras for a better viewing angle.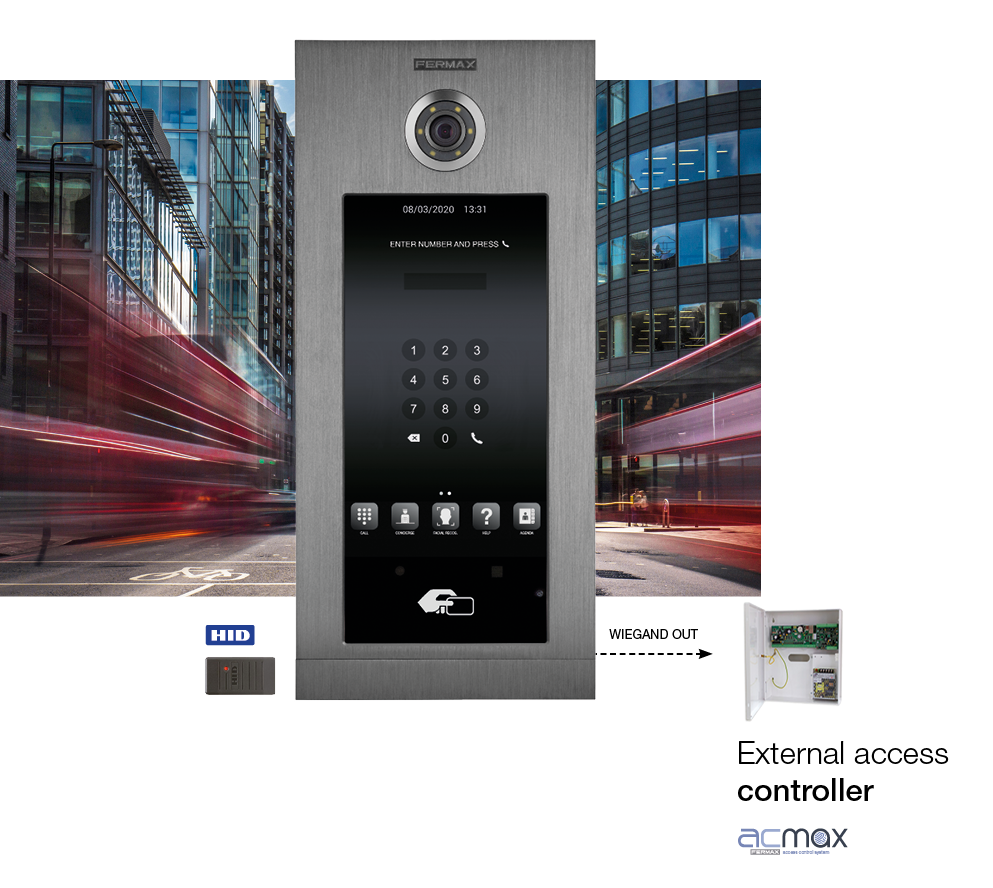 ACCESS CONTROL
MEET panel readers with third parties 
The readers included as standard in the MEET digital building panels can send proximity card reading information to external controllers to be managed by third-party systems.
The use of the Wiegand 26 protocol allows this type of integration, being the most widespread protocol for communication between readers and controllers from different manufacturers.
WOULD YOU LIKE MORE INFORMATION?
 CONTACT FORM
Please send us any questions you may have and let us help you with your integration project.