WIT Monitor
For the most exclusive environments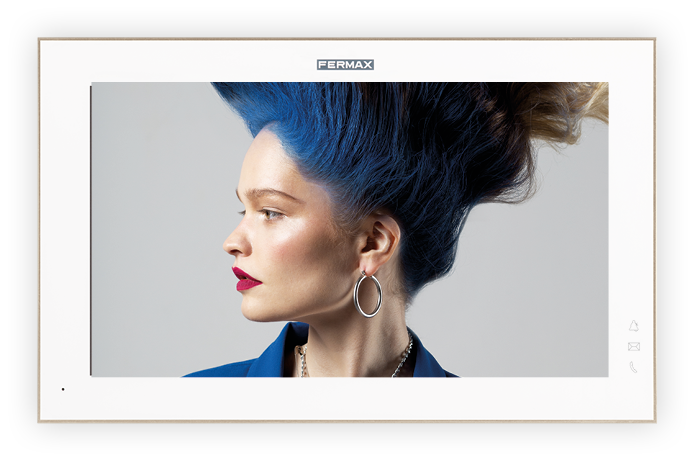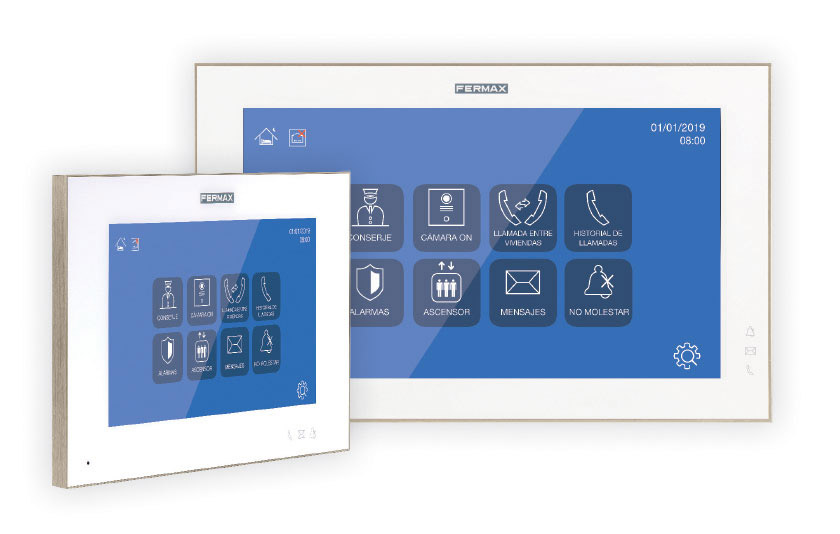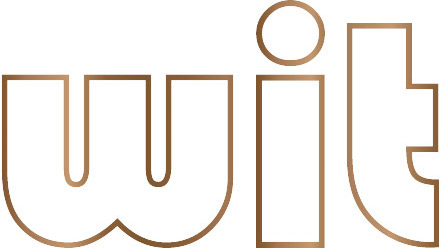 Thanks to its touch interface the user will be able to take calls to the home, manage missed calls, view captured images, read messages sent by the administrator, visualize aerial camera images, activate external relays, get notifications about alarms on the monitor and guard unit, and even manage the home automation system.
WIT's exclusive aesthetics are underpinned by an Innovative technology that allows the installation of APPs* increasing the added value and functionality of the monitor. Includes a solid metal frame.
For simplicity of installation, IP WIT monitors allow PoE power supply, this means that it makes use of PoE switch power and no dedicated power supply is required.
Its surface or embedded installation allows it to adapt to the most demanding architectural designs.
* APPs have to be FERMAX certified and configured by authorised
installers. WIT monitors accept APPs.
And all is available in 7 or 10 inches.
Each home has its style, and colours are a tool for expression. WIT encourages customization of the spaces.
Available in black and white.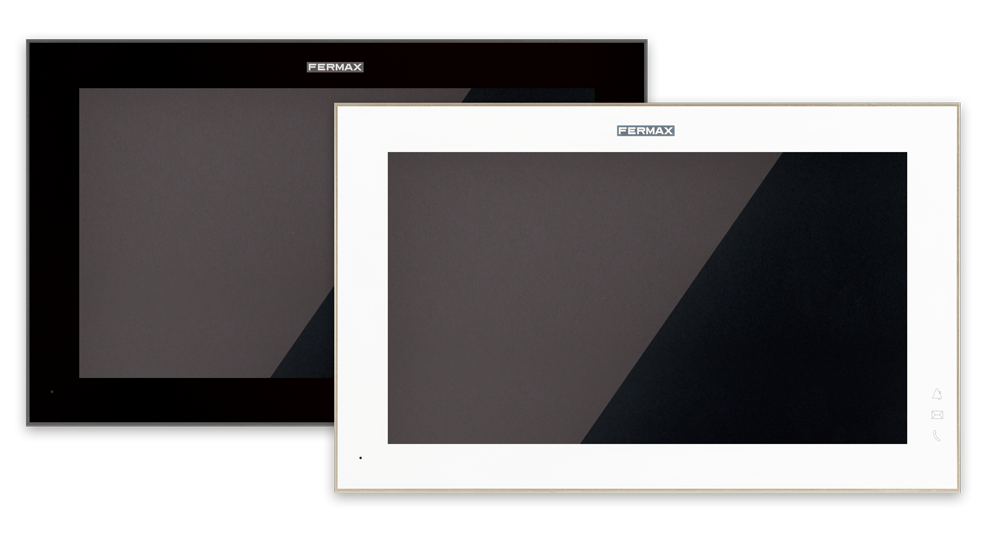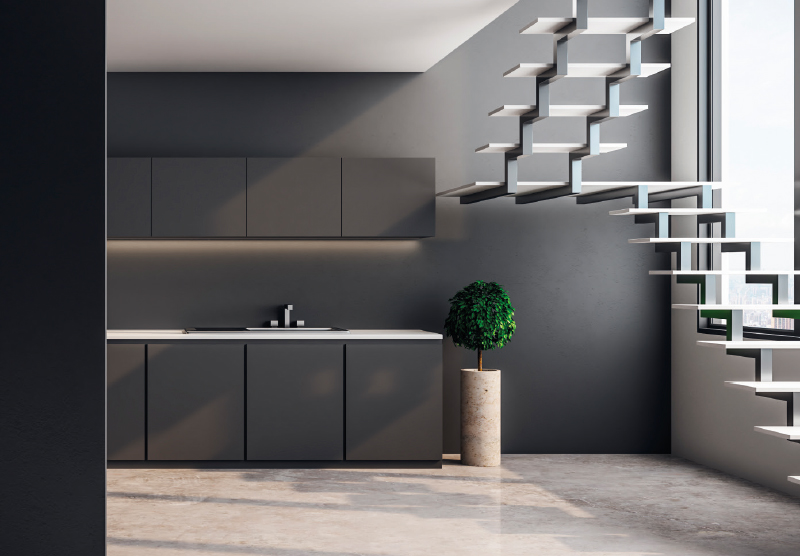 SAFETY AND PROTECTION AT HOME
Each apartment could have its own alarm system that will report to the Security Center or Guard Unit of the condominium. The management software shows the alarm state of each apartment and it receives alarm signals.
WIT integrated home alarm system is easy to use. There are 3 scenarios or modes: HOME, OUT and SLEEP. It is possible to change them from the WIT monitor. IP WIT monitor shows the alarm symbol depending on the mode that is previously set by the user.
When an alarm is produced, an alarm sound starts and an alarm message is sent automatically to the Guard unit and management software.
WIT Alarm System can oversee up to 8 different zones of detectors/ sensors in the house: technical sensor for fire and water detection, magnetic or IR sensor and tamper sensor. Sensor will be connected directly to the monitor.
LIFT CONTROL
Allow the visitors to access the lift car on the ground floor and grant the access to your floor will be as easy as opening the door when you receive a call.
With IP WIT monitor it is possible to call the lift car from the apartment, avoiding to wait next to the lift.
Multiple integration options available: relays (low level integration) or protocol (through third party controller).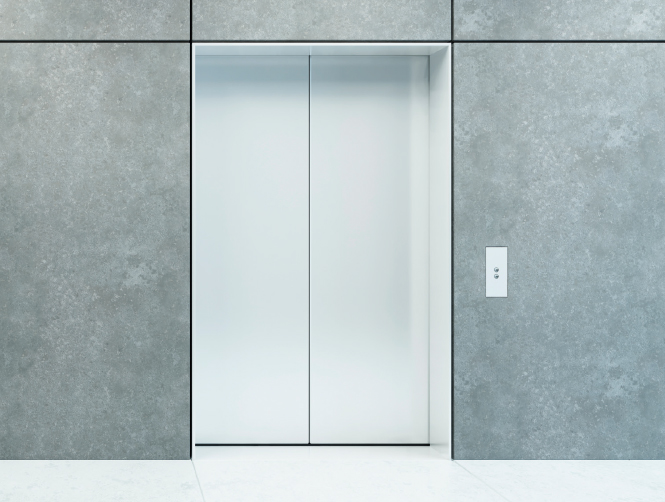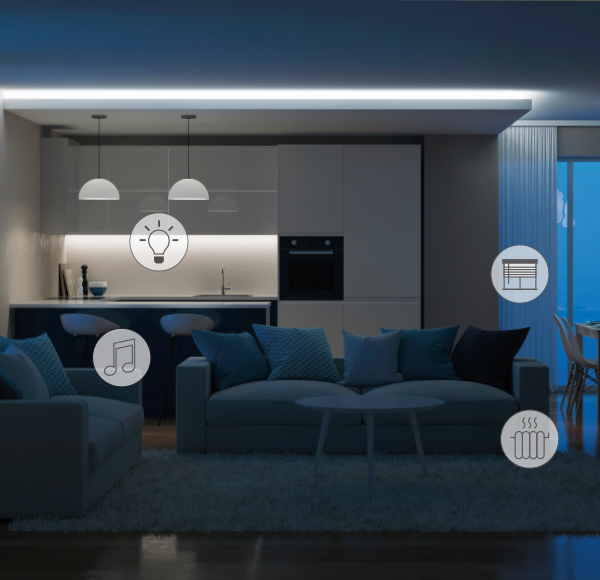 HOME AUTOMATION
The IP WIT 10″ monitor is specially designed for home automation integration, since it is the only monitor that incorporates 2 RJ-45 network interfaces to be able to connect to both the community IP network and the apartment's local network, maintaining both the isolation between networks and flexibility in connectivity.